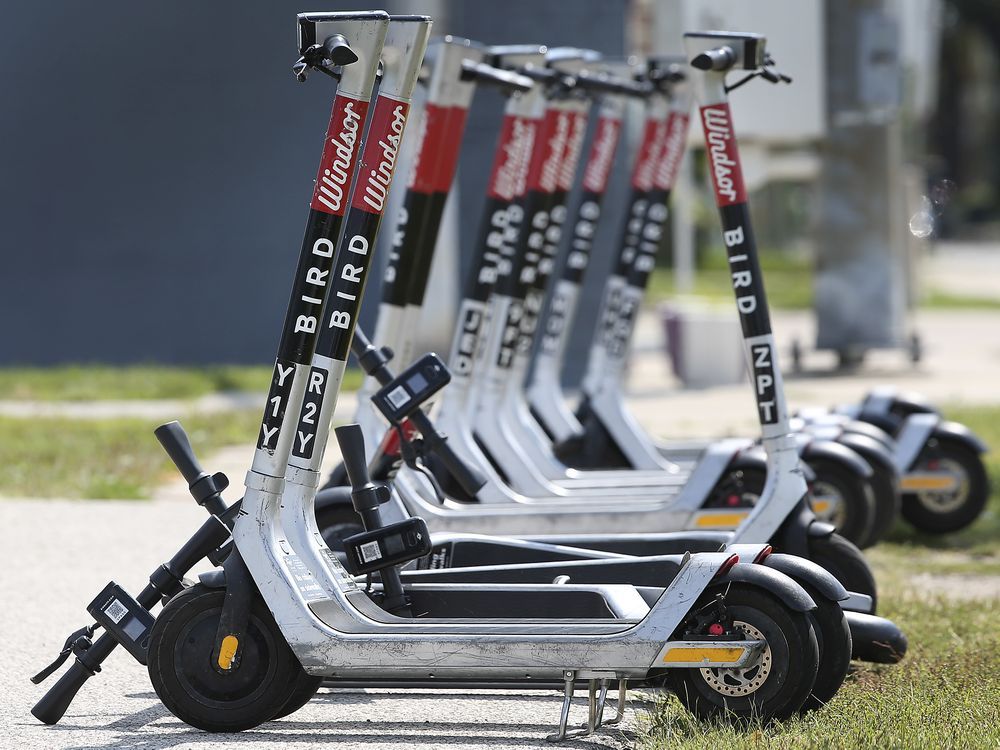 Bird e-scooters and bikes return to Windsor
The Bird Canada personal rental vehicles that proved so popular in Windsor in 2021 are available again in 2022, weather permitting.
Content of the article
Bird Canada's e-scooters and e-bikes that proved very popular in Windsor last year are back in the community.
Content of the article
According to an announcement from Bird Canada on Thursday, the personal vehicle rental service will be available again in Windsor starting this week – weather permitting.
Stewart Lyons, CEO of Bird Canada, said the arrival of electric scooters in Windsor in 2021 was the company's "most successful first-year rollout for a city in Canada."
Bird Canada reports that there were 22,520 electric scooter riders in Windsor last year, riding a combined distance of 564,866 kilometres.
"We believe we'll see even greater adoption this year, as riders shift from seeing electric scooters as a novelty to using them as a reliable alternative mode of transportation," Lyons predicted.
Similar to last year, Bird Canada e-scooters and e-bikes this year are restricted to an area encompassing the riverfront, Prince Road to the west, Drouillard Road to the east and Tecumseh Road to the South.
Content of the article
Bird Canada predicts the practical use of electric scooters

Bird Canada's electric scooters debut in Windsor

Bird Canada's Bike Share Service Comes to Windsor
Vehicles can now drive on the University of Windsor campus.
Bird Canada hopes to work with local businesses to "create an ecosystem of incentives for Bird Canada users in the city."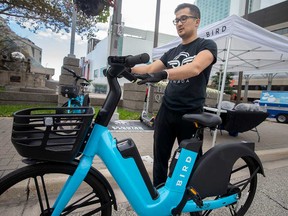 But with cold temperatures and lingering winter weather in Windsor, Bird Canada is advising customers to check ahead with the Bird app to ensure vehicles are running at any given time.
"In adverse weather conditions, Birds will not be available," the company said.
Greater caution should be taken when riding in cold weather, and riders should dress appropriately for the season, the company recommended.
But if you have any reservations about using Bird Canada vehicles in winter weather in Windsor, consider this: Birds has been operating in Calgary since January.
For more details on using Bird Canada vehicles, download the app or visit birdscanada.ca.