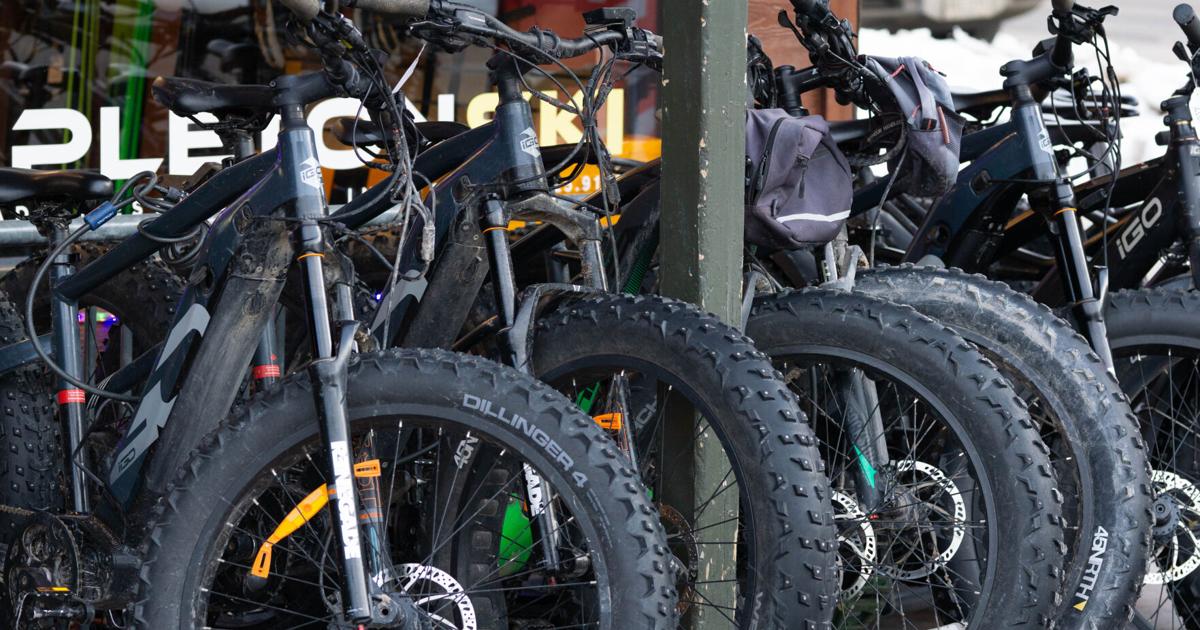 PitCo plans reservation system for e-bikes on Maroon Creek Road | News
On Tuesday, the Pitkin County Board of Commissioners discussed the growing number of cyclists on Maroon Creek Road and, in some cases, their poor etiquette.
"The big numbers causing problems are electric bikes being rented out by shops where people don't know how to ride," Commissioner Steve Child said at the BOCC's business session on Tuesday. "They don't know how to ride a bike – period."
Failing to keep to the right, riding in single file and stopping in the middle of the road to take photos were just some of the issues Pitkin County and US Forest Service officials had with cyclists – namely e-bike users en route to the Maroon Bells Panoramic Area.
Maroon Creek Road, which accesses the scenic area, has seen "a significant increase in bicycle traffic" in recent years, according to a BOCC memo. And, while concerned about the volume of cyclists on the road, local authorities were more irritated by some cyclists' lack of understanding of the rules of the road.
Commissioners seemed to agree that visitors, more than locals, were to blame for the e-bike and cycling problems on Maroon Creek Road.
"I don't think the local cyclists are really dangerous in terms of etiquette or anything," said commissioner Francie Jacober.
"several near-misses.
On Tuesday, the stakeholder group proposed a variety of mitigations for the council to consider, ranging from caveats to requiring people to watch an online safety etiquette training program at bike.
"I like the idea of ​​allowing non-locals. I like the idea of ​​giving preference to locals," Jacober said. "I think this valley must have some preference given to locals given the recent attitudes that have been expressed about their perception of diminishing rights."
Stewards sifted through the various plans presented during Tuesday's working session and seemed more keen to focus on the limitations of e-bikes. Their preferred plan proposed to allocate a fixed number of reservation slots each day for e-bike fleets that would be based on that company's historical customer base. E-bike renters would also be required to watch a rider etiquette video before making their reservation. According to the plan, there would be "no reservations or etiquette training for local or out-of-town cyclists."
Tuesday's working session was intended to start a dialogue about the possibility of a reservation system for bikes accessing Maroon Creek Road. Staff were not seeking a formal decision on Tuesday, but will instead report a revised plan for the BOCC to consider in the future.
"There is a strong reaction among long-time cyclists and locals I have heard of having to go through a permit program and make a reservation. It was really quite a strong reaction," Commissioner Greg Poschman said. "I really think the problem has been the influx of new e-bikes and I don't mind putting the burden of…compliance and good etiquette on the shoulders of the people who rent these bikes and I think that will take care most of the problem.