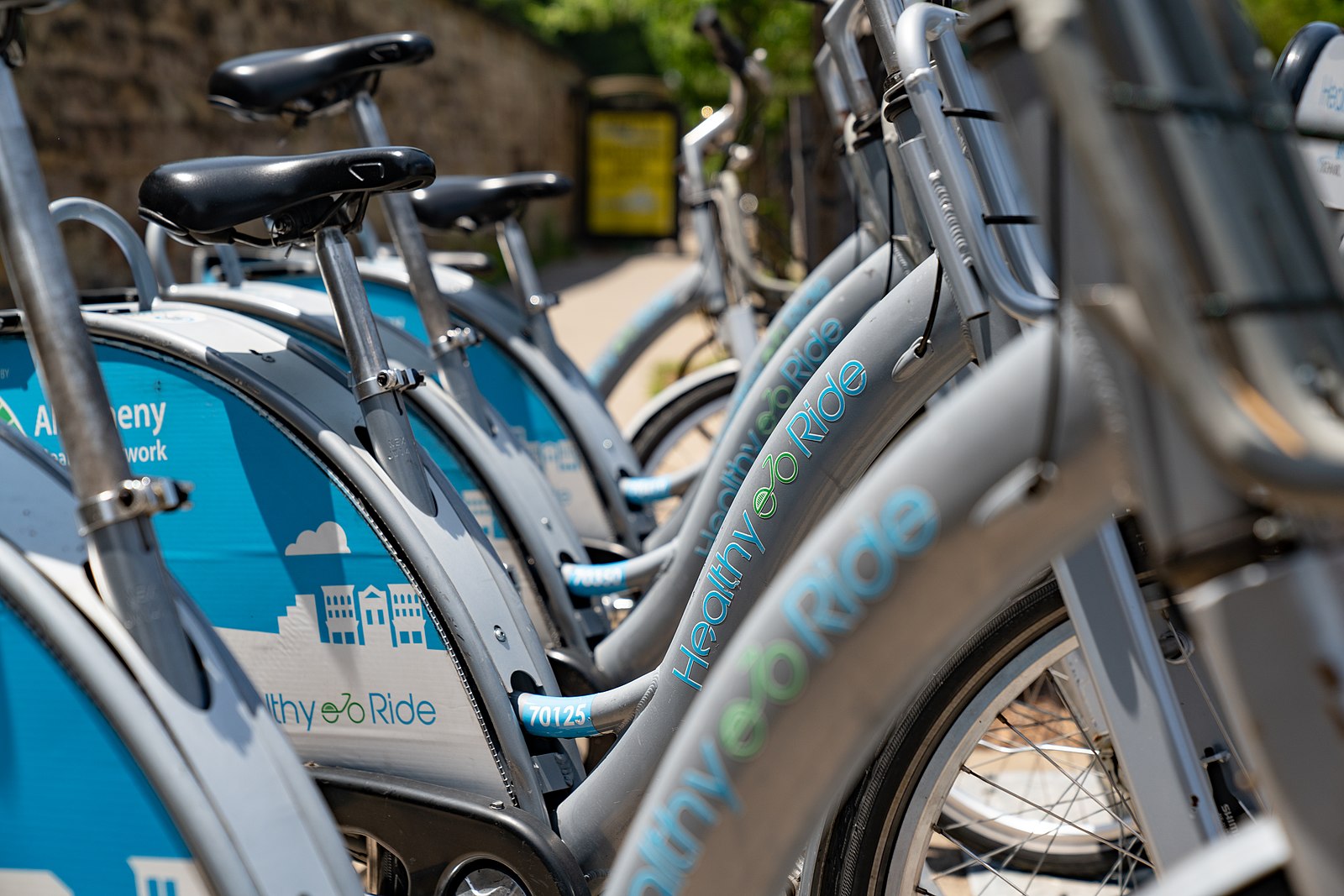 Pittsburgh to revamp its bike-sharing system with e-bikes and new stations
Pittsburgh's bike-share system is undergoing an overhaul after hitting record numbers in its seventh year of operation, reports Ed Blazina.
"The agency rolled out its new system, called POGOH, with lighter and stronger bikes at a press conference at Highmark Stadium on Wednesday. The new system will replace Healthy Ride in about three weeks and current users will need to record again when it starts working."
The system will also include 200 new electric bikes (half of the 400 bikes that will be added to the fleet) and 38 new stations. The new bikes feature a more accessible design, according to David White, executive director of the city's bike-sharing program, which will allow the system to raise its minimum age from 16 to 14.
By the end of the year, the agency plans to add an additional 65 new stations and 300 bikes. According to the article, "The system will continue to be sponsored by Highmark Blue Cross Blue Shield and the Allegheny Health Network. The agency has also received grants from the Heinz Endowments, the Hillman Foundation, and the Richard King Mellon Foundation," as well as a federal DOT grant.
"Since opening in 2015, Bike Share has charged $2 for a 30-minute ride. The new system will charge $3.50 for every 30 minutes on a pedal bike and $5 for electronic assistance." Recipients of government assistance will be able to benefit from a reduced rate.
"Bike Share had to completely rebuild their system because the previous supplier, nextbike, shifted their focus to Europe, leaving Pittsburgh as their only US customer. Additionally, this system used 3G equipment to communicate, and the three main Providers of this system shut down earlier this year." The system will be supplied by PBSC Urban Solutions of Montreal in the future.