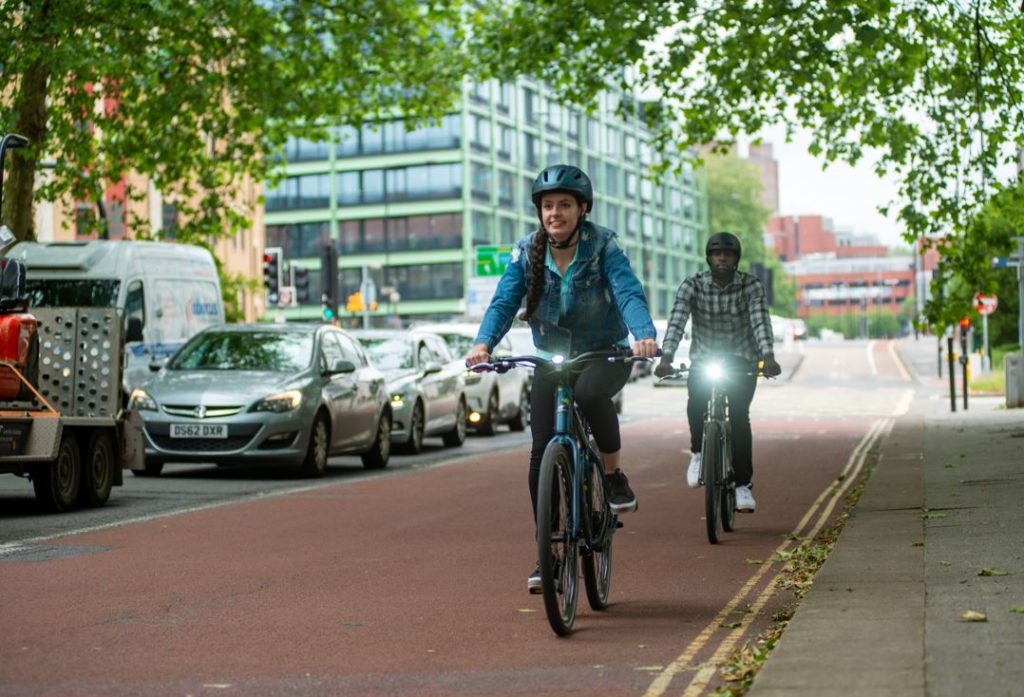 Promoting electric bikes to deal with health and climate crises. #BikeIsBest
Research sponsored by The bike is the bestcarried out by academics at the University of Westminster, found that increasing the use of e-bikes would deliver a host of benefits not achieved by switching to electric cars.
Using commuting and Ministry of Transportation data Cycling propensity tool (PCT) – designed to help transport planners and policymakers prioritize investments and interventions to promote cycling – research found that dedicated cycling infrastructure, coupled with access to e-bikes, could encourage up to 25% of home-work journeys to be made on a Bicycle.
Add to that – "the average traffic speed in London is 7.4mph…most car journeys would be quicker if you were running" – and it's clear there is ample justification for investing in incentive grants and supporting e-bike purchases.
Skyrad Research in, "Understanding the Effect of Speed ​​on Emissions in an Urban Environment" also indicates a series of benefits for reducing the speed of urban traffic to 20 mph, from 30 mph. Foremost among these is the reduction of pollution.
Rod King MBEchampion of the 20mph default speed limits, also points out that such a reduction would result in fewer road fatalities.
Critically, a reduction in the speed differential of road users (vehicles traveling at 20 mph and e-bikes traveling at 15 mph) has the potential to positively impact the uptake of active transportation, particularly for those considering a change in transport behavior – non-cyclists exploring new options, e-scooter and e-bike users and pedestrians – using informal transport as a way to connect formal transport options (trains, buses ).
Collectively, what is observed is a reduction in congestion, pollution and urban noise levels, all creating an environment in which it is both safer, faster and economically less expensive. On this last point, "the Mayor of London revealed that congestion in the capital is costing the economy £5.1billion a year, which equates to £1,211 per driver."
Chris Boardman, the new acting director of Active Travel England, stresses: "By 2030, we need 50% of travel to be made actively. And that's a pretty lofty goal, but it's achievable.
Or subsidies exist for the purchase of an electric vehicle, and consumers across the EU will soon benefit from a reduction in the price of bicycles and e-bikes – thanks to a significant policy reform reducing the VAT payable – in the UK, the government must look beyond the Cycle to Work program if the country is to achieve environmentally and economically essential changes in attitude and approach to transport.