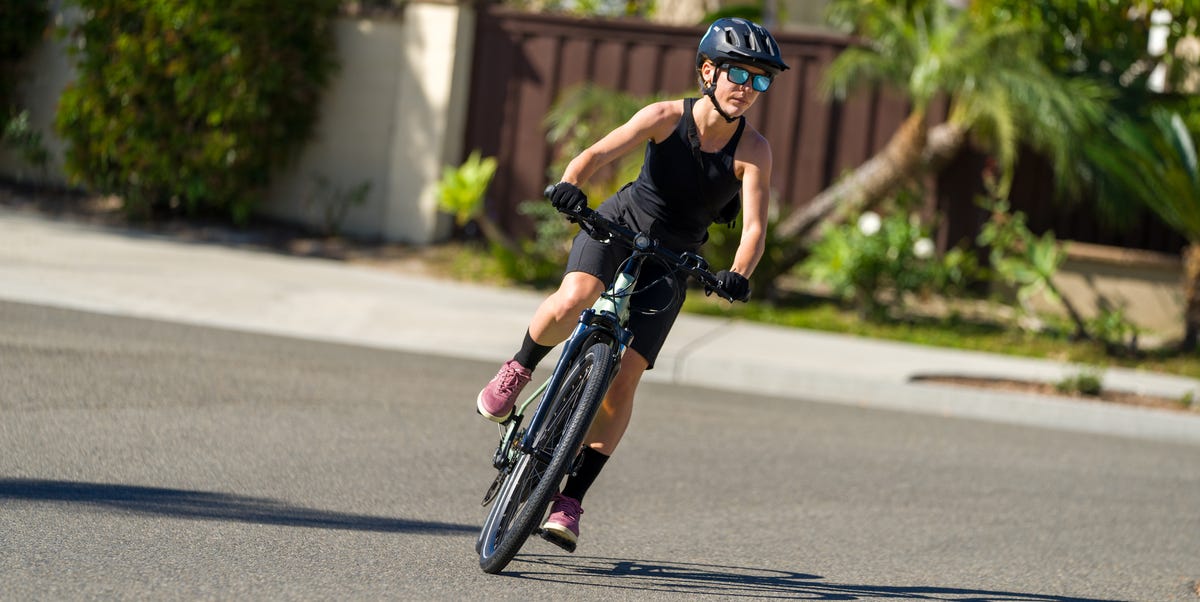 Still skeptical about e-bikes? Yamaha's new e-bikes might change your mind
There are a few common reactions from e-bikers when they take a ride: the disdain and outright anger of traditional e-bikers struggling to climb hills as you pass; the questioning looks of car passengers watching you follow their pace in traffic; and the delight of fellow e-bikers, who will stop to speak eloquently about their chosen model, ask questions about yours, and empathize with the benefits of slamming a motor on a bike.
It seems like everyone has a strong opinion about e-bikes, whether they've taken a ride on them or not. But if you've decided to try one, there's one undeniable fact that can't be ignored: e-bikes are Amusing. They open up the sport to more participants and provide access to longer rides for those who haven't developed their endurance, but want to see the world on two wheels.
In the spirit of innovating and perfecting its electric bicycles, Yamaha released two new models this spring: the Wabash RT and the CrossCoreRC, both of which are updates to previous models. Yamaha invented the e-bike in 1993 and has used its 29 years of experience to refine its models.
The Wabash RT and CrossCore RC are aimed at two of the fastest growing sectors in cycling: gravel and commuters. "Built on Yamaha's heritage as the pioneering leader in e-bikes, the Wabash RT is designed for both paved and unpaved exploration and adventure, while the CrossCore RC redefines 'bike commuting' and serves the growing market for fitness and commuting e-bikes, which has grown approximately 50% over the past year," said Drew Engelmann, Yamaha E-Bike Group Sales and Marketing Manager, about versions,
Updates to the bikes included the addition of a fourth sensor to the PWSeries ST drive unit on both bikes, which now measures torque, speed, number of rotations while pedaling, and an all-new speed sensor. angle that can tell through the incline if the bike is going up or down hills. In an effort to maintain weight, the 500-watt-hour lithium-ion batteries remained the same size, but were integrated into the downtubes, part of the bikes new frame design that optimizes geometry, frame stiffness and weight balance for the intended use of each bike.
I've been a grave bike fan for two years – I started riding them at the start of the pandemic and haven't looked back. The mix of utility and fun keeps me coming back time after time, and the Wabash RT is no exception. Handling is smooth, and Yamaha redesigned the handlebars for a wider fit; in previous models, the bike's small size had narrower handlebars, which didn't do me much favor on the trails. The new flared handlebar gave me the support and versatility I was looking for in the previous model.
Both the Wabash RT and the CrossCore RC come equipped with four pedal assist modes: Eco+, Eco, Standard and High. In the new bikes, Yamaha has also added automatic mode, which seamlessly adjusts assist levels for you. I ended up using Automatic on the roads much more than on the dirt; if the bike detected that I was on a slope and needed to be on High, the chances of me spinning in dirt and rocks were much higher.
The Wabash comes with Maxxis dual compound tyres, an integrated dropper post with 40-60mm travel, Shimano GRX drivetrain and hydraulic brakes and is front and rear rack compatible. I found it performed just as well on the trails as it did on the roads, and after a day of riding in Eco and Standard mode, I had over 75% of my battery left for my next adventure.
The CrossCore RC is about as comfortable as a road bike can get and is nimble for its 52 pounds. This is the bike where the automatic mode shines: I activated it at the start of each of our rides and was able to concentrate on cross traffic, other cyclists and vehicles without having to manually adjust my mode. pedal assist. The addition of the fourth motor sensor, which measures tilt, made for a smooth driving experience. The puncture-resistant layer of the CST Brooklyn Pro tires came in handy when I encountered broken glass and small obstacles on my road trip, and the LCD display was easy to read at a glance.
Most performance bikes worth their salt will come at a higher price, and Yamaha's new e-bikes are no different. The Wabash RT costs $4,099, while the CrossCore RC costs $3,099. In this writer's opinion, the initial investment is worth the miles of enjoyment you'll get from both models.
The Wabash RT and CrossCore RC are both available now, in a variety of sizes and colors.
This content is created and maintained by a third party, and uploaded to this page to help users provide their email addresses. You may be able to find more information about this and similar content on piano.io