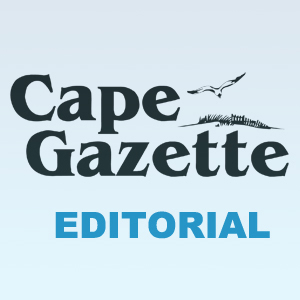 Trail etiquette, not e-bikes, is a real issue
With the growing popularity of e-bikes, those responsible for maintaining and monitoring our trail network are faced with a dilemma: should this new mode of transportation share the same trails as traditional cyclists and pedestrians?
The answer, we believe, is yes. An outright ban on e-bikes is not the way to go. The majority of e-bikes are no more dangerous than other types of bikes, and enforcing a speed limit on the trails would be next to impossible.
The ideal solution to the problem would be minimal government involvement and instead better use of proper trail etiquette by cyclists and pedestrians. Several letter writers to this journal have pointed out that e-bikes are not the problem; they claim trail etiquette is the real problem. In a perfect world, all trail users would follow the rules, and cyclists would maintain safe speeds and alert others before passing. But clearly that's not happening, and no one has found a practical way to enforce trail etiquette and personal responsibility.
While we wait for that perfect world, e-bike technology is advancing and people are starting to use their new holiday gifts as the weather warms up, which means the trails are only going to get busier. With this in mind, there must be rules to regulate bicycles which are becoming more and more akin to motorcycles.
A good start on this would be state-level action on Bill 119, which has been dormant since April 2021. The bill defines e-bikes and puts their regulation in the hands of local authorities and municipalities. state agencies. The legislation notes that e-bikes can be used anywhere bikes are permitted, including bike lanes and multi-use trails. The bill would also allow e-bikes to be banned in local jurisdictions, if the authority believes the restriction is necessary for safety reasons.
Again, we don't think prohibition is the solution. A balance between providing local jurisdictions with the ability to enforce ground rules and encouraging good trail etiquette is the answer.